LANDFILL
BUILDING CONSTRUCTION
PUBLIC WORKS
HYDRAULIC STRUCTURES
MINING ENGINEERING
LANDFILL DRAINTUBE FT
DRAINTUBE FT
- Leachate drainage on slopes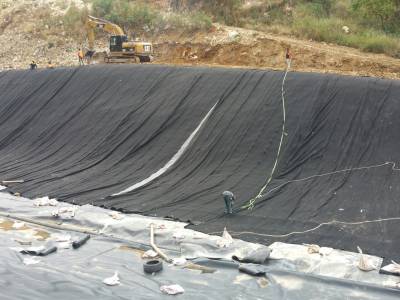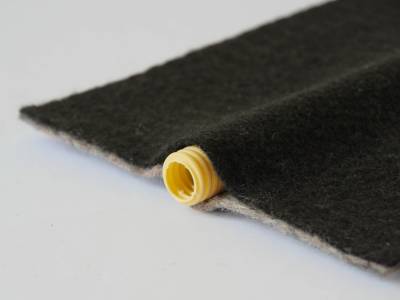 Use
As part of the Leachate Collection and Removal System (LCRS), the leachate collection layer in the slopes of the cell limits the hydraulic head level over the liner system and provides a mechanical protection of the geomembrane during operation.
DRAINTUBE® FT drainage geocomposite is installed directly on the geomembrane on the slopes of the cell. It quickly drains the leachate and protects the geomembrane against puncture. DRAINTUBE® FT has a high and constant flow capacity, even under heavy loads.
Connection to the collector via the Quick Connect system
The Quick Connect system directly connects the mini-drains from the DRAINTUBE® FT to the main collector drain. In the event of gas drainage, it generates negative pressure in the entire system.
Benefits
Improvement of leachate collection in the cell
High drainage capacity under heavy loads
Control and limitation of the hydraulic head on the liner
Mechanical protection of the geomembrane against puncture
Easy installation with a single product to unroll
Cost-effective and environmentally friendly solution as it replaces granular layers
Features

Drainage

Filtration

Mechanical protection
Characteristics
Polypropylene geocomposite
Roll width : 3.90 m
Roll length : 50 m
3 diameters of perforated mini-drains : 16 mm, 20 mm and 25 mm
4 possible distances between mini-drains : 200 cm, 100 cm, 50 cm and 25 cm
FIND OUT MORE...
Projects completed with DRAINTUBE FT
Leachate drainage on slopes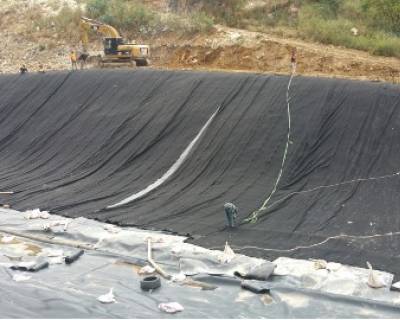 [Environment]
Waste landfill in Hbaline Jubeil (Lebanon)
7 200 m2

AFITEX Middle East supplied DRAINTUBE FT for efficient drainage and collection of slope leachate from sanitary waste and rainfall.