BUILDING CONSTRUCTION
LANDFILL
PUBLIC WORKS
HYDRAULIC STRUCTURES
MINING ENGINEERING
BUILDING CONSTRUCTION DuPont™ Typar®
DuPont™ Typar®
- Soil separation and filtration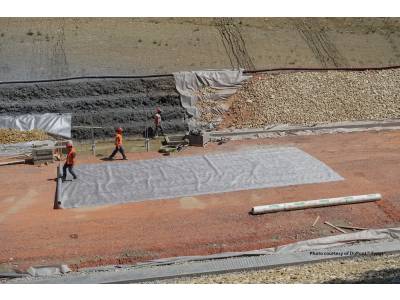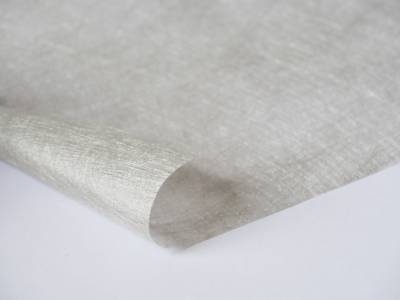 Use
DuPontTM Typar® is a non-woven geotextile used for soil separation, filtration and protection purposes. Effective in all directions, DuPontTM Typar® guarantees excellent product uniformity, ensuring consistent performance on the entire geotextile roll.
DuPontTM Typar® is used for numerous applications such as temporary and permanent roads, access paths, paving stones, runways, motorways, car parks, railways, etc.
Benefits
All DuPontTM Typar® range certified ASQUAL
High damage resistance during installation
Significant elongation (> 50%)
Long-lasting filtration : no clogging
Exceptional uniformity
Product easy to handle, unroll and cut
Features

Filtration

Mechanical protection

Separation
Characteristics
Non-woven geotextile thermally bonded with continuous filaments 100 % polypropylene, polymer – UV-stabilised
Roll width : 2.10 m to 5.20 m
Roll length : 100 m, 150 m or 200 m
Grammages : 80 g/m², 110 g/m², 150 g/m², 220 g/m², 260 g/m², 320 g/m²
DuPont™ and Typar® are registered trademarks of E. I. du Pont de Nemours and Company or its affiliated companies
FIND OUT MORE...