PROTECTERRE / PROTECTERRE PF
PUBLIC WORKS
LANDFILL
BUILDING CONSTRUCTION
HYDRAULIC STRUCTURES
MINING ENGINEERING
PUBLIC WORKS PROTECTERRE / PROTECTERRE PF
PROTECTERRE / PROTECTERRE PF
- Rear drainage of mechanically stabilized earth (MSE) backfill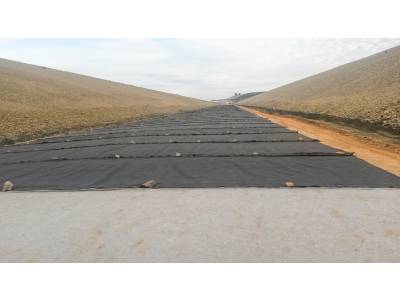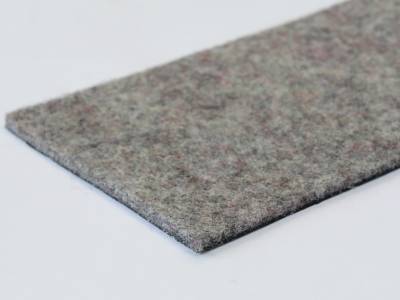 Use
Water ingress in soil can damage the structures and jeopardise their durability. This is why it is important to use an appropriate and effective waterproofing solution.
Installed on the embankment and to protect the supporting sol from water ingress, PROTECTERRE® and PROTECTERRE® PF provide a suitable solution to increase the service life of mechanically stabilised earth backfills. These products, in just one operation, ensure waterproofing and puncture-resistant protection on either side of the geomembrane for PROTECTERRE® PF, and above the geomembrane only for PROTECTERRE®.
The thermal bonding of geotextiles on the entire surface of the geomembrane ensures high mechanical protection against the soil's granular materials, while providing an effective technical and economic solution.
Benefits
Preserves embankment properties by preventing water from seeping into the mechanically stabilised earth backfill
Product easy to install : rapid construction progress
Reduced earthwork and transport costs
Guaranteed longer life of the structure
Prevents roots from developing on the geomembrane and shoots from growing underneath the geomembrane
Product width on demand
Features

Mechanical protection

Waterproofing
Characteristics
Polypropylene geocomposite and HDPE geomembrane 1mm
Roll width : 3.90 m
Roll length : depending on the characteristics of the project
FIND OUT MORE...